blog list
---
An interesting article on STV.TV – Psychic Detective
Date added: 01/07/2015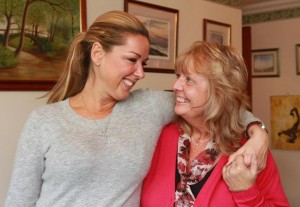 In their recent article, the STV.TV website is referring to me – June Field – as Psychic Detective!
Here is a link for you to read this in detail – http://dundee.stv.tv/articles/262314-june-field-the-crime-solving-psychic-from-dundee/
According to them, I have helped find a convicted murderer.
I didn't set out to seek fame or send murderers behind bars. I feel that I have a gift. And I am here to share it and help anyone who I am able to.
I was born with this ability. It's not something I decided that I wanted to grow up and do. I've always felt things, heard things.
I feel that I am on a journey. And one of the interesting time in my life was in December 2012, when I was crowned queen of the psychics on a Ukrainian TV show watched by 34 million people. Like the rest of the 70,000 contestants from around the world, I faced a series of challenges designed to test my abilities.
Ranging from communicating with dolphins and finding hidden microphones to reading DNA, none of the tasks were what you might call 'simple'.
Once a week for three hours, over the space of 12 weeks, I appeared on Ukrainian TV show 'International Battle Of The Psychics' and it was here that I inadvertently aided the local police in an ongoing murder investigation.